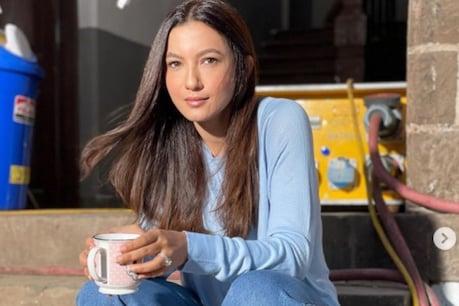 Badly trapped Gauhar Khan by ignoring the Kovid Guideline. (Photo courtesy: gauaharkhan / Instgram)
The BMC has taken strict action against actress Gauhar Khan (Gauahar khan) for violating the rules of Covid-19 (Covid-19) guidelines. An FIR has been filed against the actress and a decision has been taken to ban the industry for two months.
Mumbai:
Corona Virus in Maharashtra is once again showing increasing havoc. Many actor actresses are in the grip of it. The strict adherence to the Covid-19 guideline is being continuously advised by the government and the administration, but there are some celebs who are flouting these rules of law, along with the common man. . Gauhar Khan (Gauahar khan) is one such actress who was roaming outside the house despite being corona positive.
According to media reports, despite being corona positive, an FIR has been lodged against Gauhar Khan at Oshiwara police station in Mumbai for disobeying Home Quarantine rules. Apart from this, the Federation of Western India Cine Employees (FWICE), angry with this careless attitude of Gauhar Khan, has taken a big action against him and has decided to ban him from the industry for two months.
Speaking to ABP News, FWICE President B.C. N. Tiwari said that despite being corona positive, it is highly irresponsible attitude of Gauhar Khan to violate the rules of Home Quarantine in this manner. Even the biggest stars of Corona are following the rules of Corona and in such a situation, Gauhar should have avoided ignoring the rules.
At the same time, according to media reports, a statement has been issued on behalf of Gauhar Khan that the corona report of Gauhar Khan is negative. Along with this, the corona report of Gauhar has also been sent, in which the date of the test and the date of receiving the report is recorded on 15 March. But before this, nothing has been said about the actress being corona positive nor has anything been said on the allegations of BMC.
.